Shenny's

Laser, Lights & Skin Care



Copyright © , Shenny's Laser, Lights & Skin Care Centre. All Rights Reserved.
WRx

Activator/

Cleanser

    8.0oz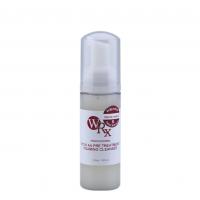 WRx Pre-Treatment Foaming Cleanser is an excellent primary or secondary facial wash with an aromatic citrus scent.

May be used as a primary or a secondary facial wash following the PC 10 AA Activator/Cleanser.  This soft and foamy wash combines a refreshing blend of orange, mandarin, grapefruit and bergamot oils with natural antioxidants to provide the skin with essential nutrients for optimum skin health.

A gentle, yet effective cleanser blended with rich emollients and perfectly balanced with the skin's varying PH. .

This hydrophilic cleanser is perfect to remove makeup, debris, and impurities from the skin.

Problematic, acne prone/oily skin. May also be used for anti-aging.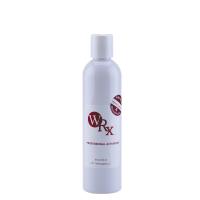 WRx Pre-Treatment Foaming Cleanser

6.0 oz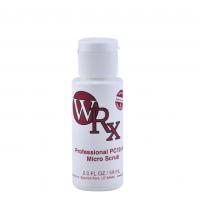 WRx Micro Scrub is a phenomenal and safe microdermabrasion treatment for the skin!

This micro-miracle formula contains the exfoliating action of corundum crystals to break away damaged corneocytes and a proprietary blend of red wine polyphenols, grape seed oil, and raspberry extract.  Micro Scrub is excellent for use on any part of the body.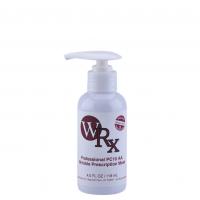 WRx Wrinkle Prescription Mask

    4.0 oz

WRx Professional Wrinkle Prescription Mask is a powerful anti-aging and antioxidant mask for the skin.

The combination of Wrinkle Prescription Mask's ingredients at therapeutic levels commands the skin to prevent wrinkling by slowing the mechanism of facial contraction by relaxing the muscles and firming with active vitamins.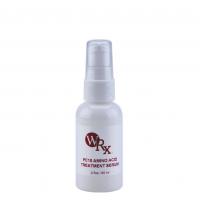 WRx Complex Serum

   2.0 oz

WRx Complex Serum is a concentrated lipid-identical serum recommended for re-establishing amino acids in the skin. 2.0

Enriched with PC10 amino acid complex for a healthier stratum corneum, WRx Complex Serum contains an inclusion of minerals for wound healing and immune stimulation.  Recommended to be applied to the skin twide daily in a home care regimen.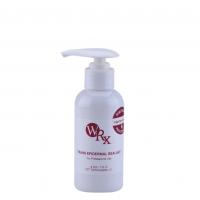 WRx Trans Epidermal Sealant WRx Trans Epidermal Sealant

    4.0 oz

Formulated to mimic the natural barrier of the skin, this cream is excellent for frail, dry, menopausal and sensitve skins.

A semi-occlusive formula made of human identical ceramides and lipids that help reinforce the natural lipid barrier.  Professional Epidermal Sealant infuses the skin with natural minerals and antioxidants to provide a protective barrier from environmental assaults and seasonal changes.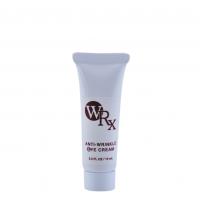 An intensely hydrating, multi-action eye treatment that delivers clinically proven, anti-aging peptide technology. 0.3 oz.

This high-performance complex is power-packed with protective botanical and vitamin antioxidants vitamin A, C, and E.  Contains ultra-potent ceramides 1, 2 and 3 to reinforce the natural lipid barrier and reduce the appearance of fine lines and wrinkles, firming the delicate skin around the eye.